Here we have put together a PartyNextDoor inspired R&B Sample Pack straight from our latest beat post which you can listen to here. As always we have stripped out the best drum loops, individual drum samples and and R&B synth sounds for you to utilise in your productions. The sounds include hard hitting kick drums, crisp snare drums and a selection of minimal R&B percussion. This free R&B sample pack will work well with minimal Trap Sample Packs, Hip Hop Sample Packs and Rap Sample Packs. Don't forget to like us on Facebook to receive regular samples packs and updated every week.
What does this sample pack include?
This pack includes another 15 exclusive drum samples, drum loops and synth loops for free download, including:
Hi-hat
Kick
Riser
Snare Wet
Chorus Synth Loop
Drum Loop
Hi-Hat Loop
Pad Loop
Chorus Bells B
Pad B
Plus more
Hear the samples in action and download the free R&B here.
Listen to the R&B samples in action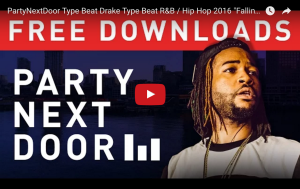 Follow us on Youtube for free, new and exclusive beats and sample packs every week.
Download PartyNextDoor Sample Pack (19mb)
Download premium samples for free read this post