Free Beats & Samples presents a bass driven an OVO Sound pack and trap sample pack inspired by the production style of Drake (OVO Sound) and Future. With hard kick drums, tight trap snares and spacious trap loops this FREE pack would work well for Rap beats, R&B Beats, Hip Hop beats and Trap Beats. As always these samples feature in our latest trap beat. Don't forget to like us on Facebook to receive regular samples packs every week. Find more Trap loops and Hip Hop loops here.
What Does the Sample Pack Include?
This sample pack includes 15 exclusive trap samples in the sound of Drake (OVO Sound pack) and Future including:
hi-hat
kick
open hi-hat
snare
drum loop 1
drum loop 2
organ chorus
organ reverb
piano 1.wav
and many more
Want to hear how the samples sounds in action? You can download the Trap beat here.
Listen to the OVO Trap Sample Pack in action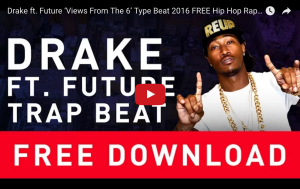 Follow us on Youtube for free beats and sample packs every week.
Download Drake ft. Future Sample Pack FREE (17mb)
Want more sample packs?
Download premium samples for free read this post