If you're a music producer, you're probably always looking for ways to make your tracks stand out from the rest. That's where the Bass Dragon AI Bassline Generator comes in. With Bass Dragon, you can instantly generate unlimited, fire basslines and 808s in 30 different genres of music. Whether you're making a trap banger or a chilled out lo-fi track, we've has got you covered.
One of the most frustrating things for a producer is running out of ideas mid-way through a track. With Bass Dragon, you'll never have to worry about that again. The AI algorithms behind the bass lines are so complex that you'll have infinite inspiration at your fingertips. No more staring at a blank DAW or struggling with producer's block.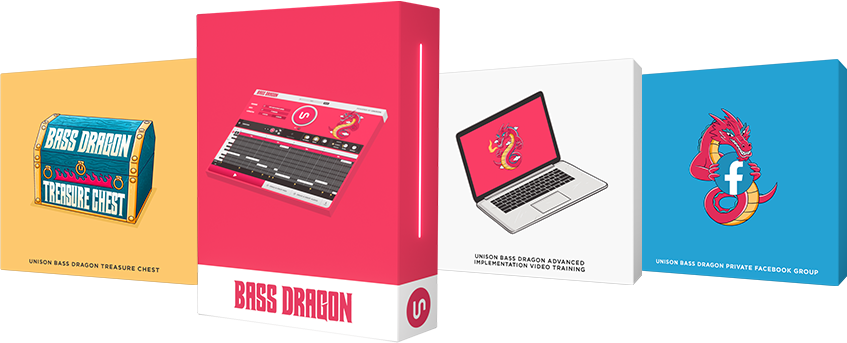 Not only will Bass Dragon help you with inspiration, but it will also help you finish your music faster than ever before. With the ability to generate a custom bassline in seconds, you'll be able to maximize your output and finish double the music in half the time. Say goodbye to hours of tweaking your basslines and hello to working smart.
Bass Dragon Feature Highlights
🔊 Deep and powerful bass sounds
🎹 Easy-to-use interface for intuitive music production
🎛️ Versatile controls for fine-tuning your sound
🐲 Unique Dragon Mode for adding extra bite to your bass
🔥 Analog-style saturation for warmth and character
💻 Compatible with major DAWs (digital audio workstations)
👍 Highly rated by music producers and engineers
🎨 Sleek and visually appealing design
🌟 Affordable pricing ($29.99 x 8 payment rent to own)
In the competitive world of music production, it can be tough to stand out from the crowd. But with Bass Dragon, you'll have an unfair competitive advantage. With over 325,971 producers downloading a DAW every single day, you need something that will give you an edge. With this plugin, you'll be able to instantly generate fire basslines that will get your music the attention it deserves.
What's more, all the basslines you generate with Bass Dragon are 100% royalty-free. That means you can use them in your music however you please and keep all the money you earn. Plus, with no filler or fluff, it's is beginner-friendly and delivers results in the easiest, fastest, and most effective way possible.
This isn't just another AI Bassline Generator – it's the world's first and only AI Bassline Generator that's genre-specific and actually sounds good 93% of the time. After 5,000+ hours and $750,000 of development, the team at Unison Audio cracked the code and came up with the perfect algorithm. And with both audio and MIDI format, you have total control over your basslines.
Download some bass lines we created using the plugin here.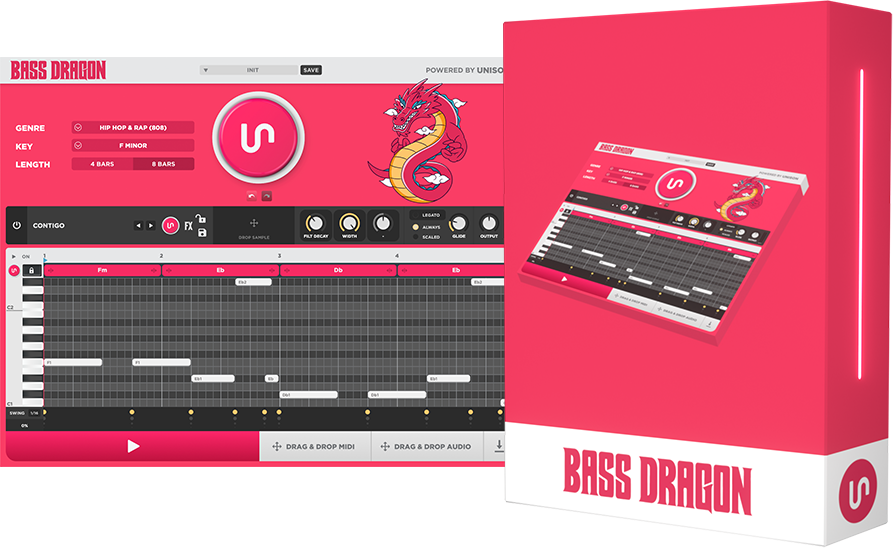 $100.00 Off for a Limited Time Only
In conclusion, Bass Dragon is an essential tool for any music producer looking to take their tracks to the next level. With infinite inspiration, lightning-fast workflow, and an unfair competitive advantage, you won't be able to imagine producing music without it. Get Bass Dragon now for only 8 payments of $29.99 and $100 off plus 3 free bonuses.
Get $100 off Bass Dragon with this link for a limited time only.