We're back after a few weeks off and we've got a hard hitting free Trap sample pack for you to download. This time we've created a Lil Xan sample pack that you can download for free! We've put together a deep sounding Trap sample pack full of the sounds you've come to expect from Lil Xan. It includes some slow paced drum samples, pitched down piano sample and dark bells all washed in reverb. We've created a beat to go along with this one too, you can download the Lil Xan type beat here or free.
The Lil Xan sample pack includes 30+ free Trap samples to allow you to start making sad rap type beats! As always we've included the one shots of all the different kicks, snares, hats and synth sounds. We've also included 20 free Trap loops, including Trap melodies and Trap drum loops. This sample pack will work for fans of Lil Skies sample pack, Lil Peep sample pack (RIP), Ski Mask sample pack, Lil Pump sample pack and Post Malone sample pack.
The 808 in this sample pack is made with an great 808 VST plugin that we had the pleasure of testing and reviewing from Angelic Vibes. If you like how it sounds, download free 808 loops and read our review here.
Follow us on Instagram for more free beats and samples!
What's inside this Lil Xan free Trap sample pack
3 x Trap drum loops and perc loops
12 x Trap melody loops
8 x Trap drum sounds
7 x Trap synth sounds
2 x 808 Trap drum loops
As always here's the beat we made with this free Trap pack!
Let us know what you think in the comments. Subscribe to our YouTube channel for regular updates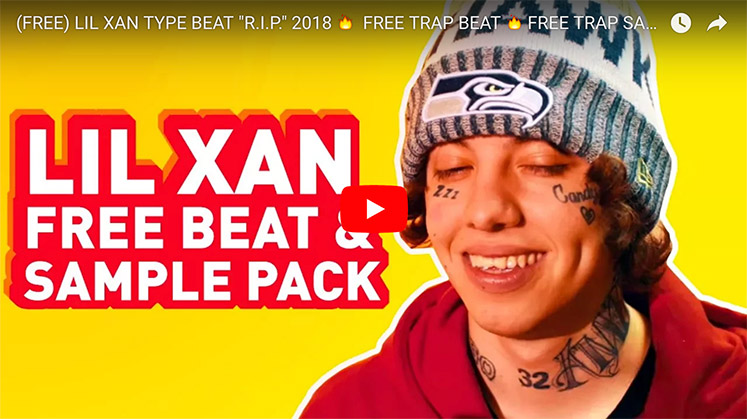 Subscribe to our YouTube channel for more.
Download Lil Xan Sample Pack (37mb)