We're back with another free Quavo / Migos sample pack for you to download. This time it's a free Trap sample pack. As always there's a free Trap beat to go along with it, inspired by tracks like Bad and Boujee, you can download it here. If you use this sample pack, let us hear what you make with it!
We have included over 25 key sounds in this sample pack that epitomise the Quavo / Migos sound. These include Trap drum loops, Trap melodies, Trap one shots and different melodic synth sounds. This Quavo / Migos sample pack will definitely help you get into their Trap sound! The sample pack includes some banging 808 loops, a classic Trap bell loop as well as some skippy drum loops.
Follow us on Facebook, Twitter and/or Instagram for updates on our latest releases.
Included in this Quavo / Migos Sample pack – Free Trap sample pack
3 x Trap drum loops
4 x Trap Synth loops
2 x percussion / hi hat loops
4 x 808 loops and instrument loops
7 x drum sounds including: Trap kicks, Trap snares and more
6 x instrument sounds
Checkout the beat we've made below using this Quavo / Migos sample pack
This beat includes all of the samples available in this download. Checkout the Trap beat download here.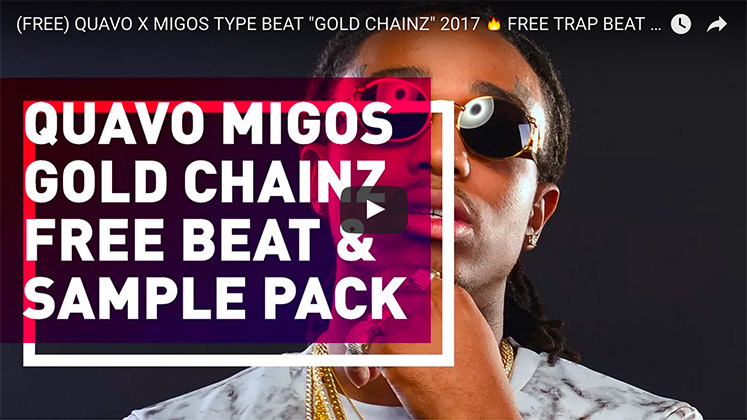 Subscribe to us on Youtube for more exclusive and free Trap beats and sample packs every week.
Download Free Quavo / Migos Sample Pack (20mb)