After a short hibernation this winter we're back with another hard hitting Hip Hop beat to download for FREE! With the release of J. Cole's album "4 Your Eyez Only" in December we thought it was time to make a classic Hip Hop beat. J. Cole's sound feels more raw and minimal than most of the Hip Hop music out at the moment. This beat matches his new(ish) style perfectly including a mixture of classic piano samples mixed with some chopped drum breaks. We've added in some drum rolls, horn samples and some record static to give the beat a choppy 90's "Boom Bap" sound. Like beats of that era the chorus change is simple and really allows the vocals to come through on the track.
We've also created an exclusive sample pack to go with the beat if you want to mix it up a bit.
This beat is produced at 90BPM. Download this J. Cole Instrumental now below.
This J. Cole Hip Hop beat would suit rappers and singers looking for beats like Kendrick Lamar type beat, Wale type beat, Ab-Soul type beat, Childish Gambino type beat, Kid Cudi type beat, Chance The Rapper type beat , Nas type beat and a Jay Z type beat to name a few.
Download this J. Cole Hip Hop Beat and Sample Pack
Listen to the beat on YouTube below and download the samples if you want to edit the drum loops.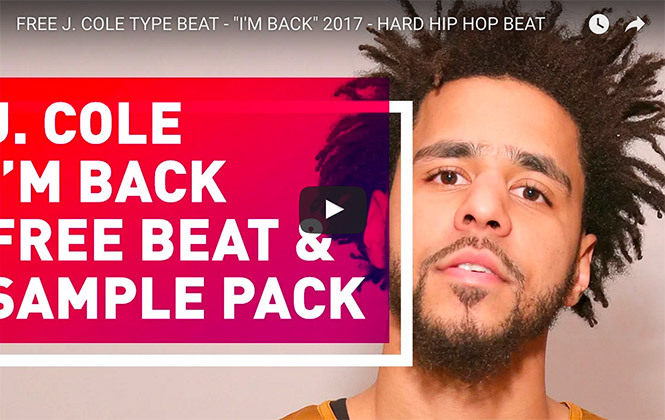 Subscribe to us on YouTube for more beats like this every week.
Dowload J. Cole Hip Hop Beat (8mb)
Lease this beat for commercial use for $13.00
Download more Hip Hop beats and Trap beats here.