This week we have put together a new Hip Hip / Trap beat inspired by A$AP Rocky and the A$AP Mob. As always it's free for you to download! This is more of an upbeat style A$AP Rocky type beat. With a more traditional skippy type Trap beat and a more up tempo synth line, including a hard 808. Again with all of our Hip Hop beats we have put together a free A$AP Rocky sample pack for you to download for free. At the core of this Hip Hop beat is the hard 808 drum line, that pitch bends to get that trap feel. It includes fast paced Trap hat drum and snare drum loops and an upbeat synth to keep the beat moving. In the chorus the beat breaks down to a simple hi-passed version of the drums, perfect for a vocalist or singer!
This beat is produced at 155BPM with a half time drum pattern. Download this A$AP Rocky Instrumental now below.
This A$AP Rocky type beat would suit rappers and singers looking for beats A$AP Mob type beats, A$AP Ferg type beats, ScHoolboy Q type beats, Travi$ Scott, Joey Bada$$ type beats, Flatbush ZOMBiES type beats and Kendrick Lamar type beats to name a few.
Download this A$AP Rocky Type Beat and Sample Pack
Before you download this beat be sure to listen to it on YouTube below and download the samples if you want to edit the drum loops.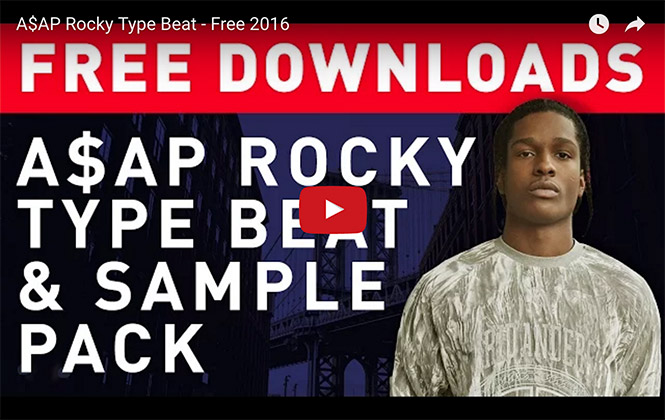 Follow us on Youtube for free, new and exclusive beats and sample packs every week.
Download the A$AP Rocky Type Beat (9mb)
Lease this beat for commercial use for $13.00
Download more Hip Hop beats and Trap beats here.