Along with the latest PartyNextDoor type beat we've put together an R&B Trap PartyNextDoor sample pack for you to download for free. It includes over 30 individual samples, R&B Trap drum loops and synth sounds. All of the samples are from out PartyNextDoor type beat that can be downloaded here. The free R&B sample pack includes free R&B kick drums, free R&B drum loops, free R&B snare drums and more.
This PartyNextDoor Sample Pack Includes
bongo 2
hi hat
kick 1
snare 1
tamb 1
808 e#
bells d
808 loop
bongo loop 1
drum loop 2
tamb loop 1
and many more…
Listen to the free R&B and Trap samples in action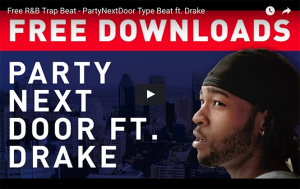 Subscribe to us on Youtube for free, new and exclusive beats and sample packs every week.
Download PartyNextDoor Sample Pack (16mb)