This week we have put together a brand new Hip Hop and Rap sample pack based on our latest Chance the Rapper beat which you can listen to here. This Rap & Hip Hop sample pack features some classic boom bap drum sounds, hip hop drum loops as well as some laid back synth sounds. With the release of Chance the Rappers latest album 'Coloring Book' it made sense to capture that sound in a sample pack. We have included some great Rap samples and Rap loops for you here. This is a producer sound kits you don't want to miss. This sample pack also includes Hip Hop loop and Rap loops
What is included in this Hip Hop sample pack?
We have 20+ free samples for you here Rap and Hip Hop drum samples, drum loops, rap loops, rap samples, free drum kits and more.
Bass Loop 01
Drum Loop 01
Drum Loop 02
Guitar Loop 01
Guitar Loop 02
Click
Crash Cymbal
Hi Hat
Kick
Bell C
Grand Piano C
Riser Synth C
Listen to this Rap & Hip Hop sample pack in action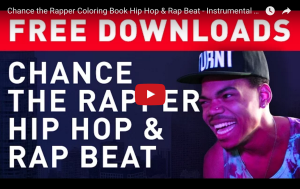 Follow us on Youtube for free, new and exclusive beats and sample packs every week.
Download Chance the Rapper Hip Hop & Rap Sample Pack (18mb)