Free Beats & Samples presents the Young Thug Trap Sample Pack. Want your beats to sound just as big and hit just as hard Young Thugs beats? Look no further as we have put together a Young Thug inspired sample pack from one of our latest Trap beats. This a killer sample pack full of hard Trap drums, percussion and drum loops not to mention some seriously deep synth sounds. Find more of our Trap loops and Hip Hop loops here.
What Does This Trap Samples Pack Include?
This sample pack includes over 25 free trap samples. Everything from a bass heavy 808 trap drum, to the snappiest snare rolls! As always the samples are in lossless .WAV format to ensure they are as high quality as possible. We also EQ each sample to ensure it sounds a big as possible and fits into your mix. The Young Thug sample pack includes:
Hi Hat 1
Kick 1
Snare 1
Snare 2
Snare 3
Tambourine 1
Vox 1
Wood Block 1.wav
808 Bass
Chorus Synth
Drum Loop 1
Drum Loop 2
Melody.wav
808 Bass C
Pad Synth C
and many more
As with some of our samples packs we have a beat let you hear how the samples sound in action. You can download free trap beat here.
Listen to the Young Thug Trap samples in action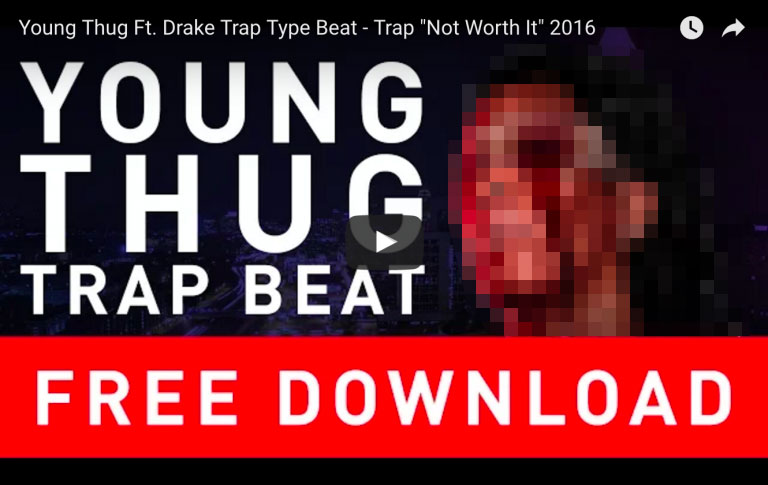 Follow us on Youtube for free beats and sample packs every week.